☻ silver award in the Editorial Design Category on the Latin American Design Awards 2022

☻ bronze award in the Editorial Design Category on the brasil Design Award 2022

Leonora Carrington was a woman who transgressed all the limits imposed on her in order to be free. "Down Below" is the autobiographical account of one of the darkest periods of her life: it reports the painful experience as an intern in a hospice, while enchanted by the magical and initiatory narrative, used in response to the little reality.

The graphic project sought to bring this moment of trauma, pain, illusions and travels, while allowing the reader to feel the author's curiosity about the place where she lived, counting the days gone by and reflecting on the uncertain future.



In a small format like a diary, the book has its page numbers in full, intensifying the delay of each day spent in isolation.

With narrow windows, the composition of cut and perforated forms on the cover portrays the seclusion and the unknown by Leonora during her period in the Santander sanatorium. It is possible for the reader to open the windows, but maybe they will find out that what was imagined was much better.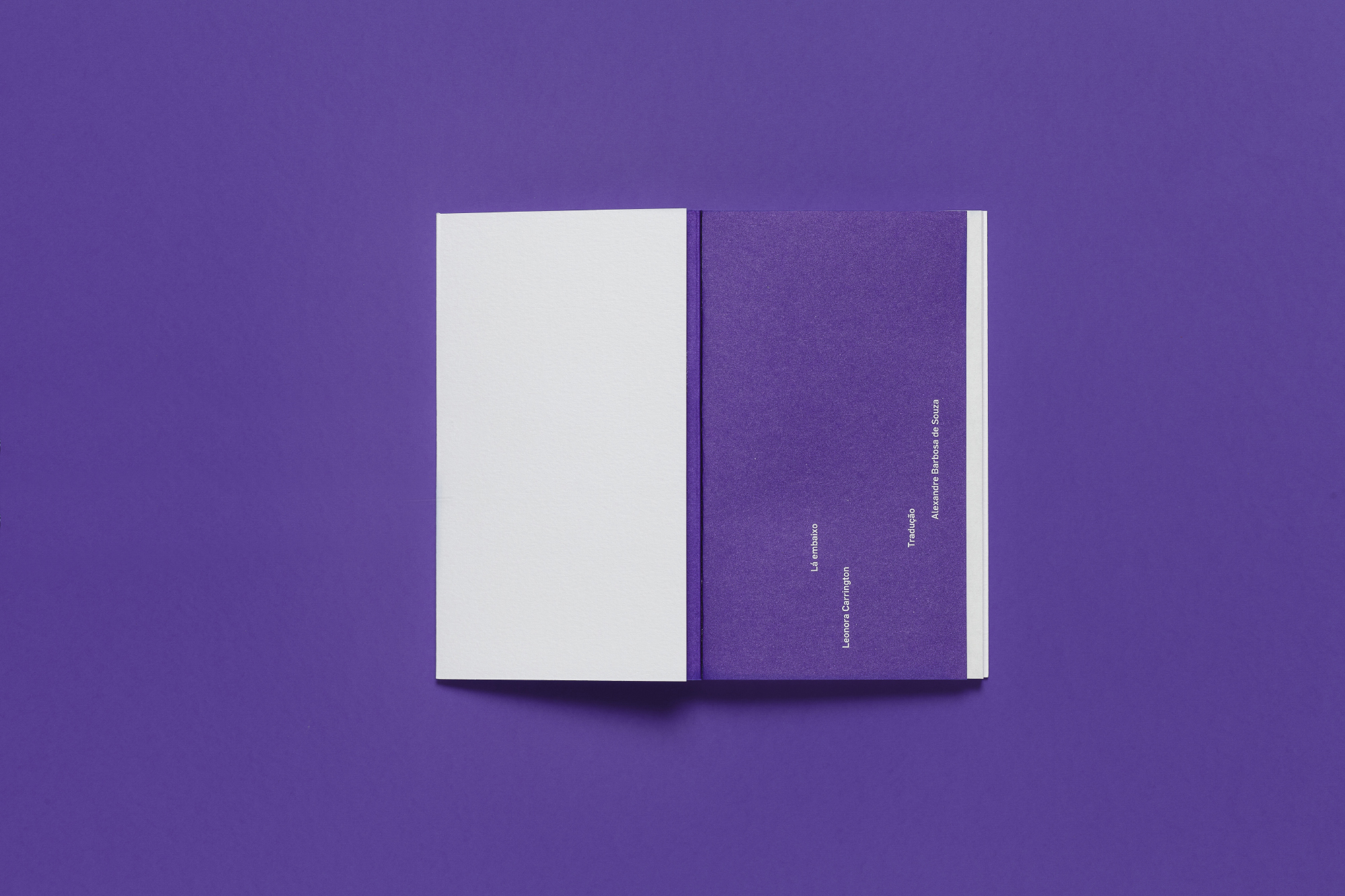 Graphic Design and Art Direction Lucas Blat
Photography Nino Andres Biasizzo

100/cabeças © 2021